I hope you read the whole thing, because it's hilarious. And I really hope John will compile some of his story-posts into a book, or a graphic novel. I'll keep nagging him about it…

If I get sued for using Oprah's picture, I'll be quite peeved, since John did it! It was John! I told him to use a giraffe!
John L. Monk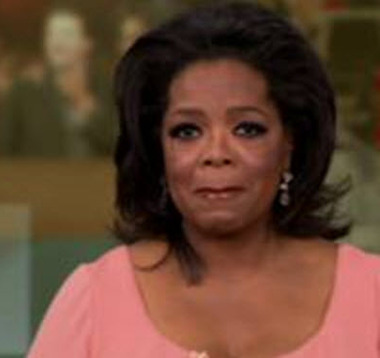 Against the wishes of my family and my attorney, my priest and my neighbor Tony and his kids, Wanda and Monique, and some of their friends at school, I've decided it was time to come clean about the so-called "steroid" scandal that has been circulating in the media about me this week.
When I started writing Kick, the competition was quite fierce in the rankings on Amazon. Every day, someone on top came hurtling down, only to be clawed to pieces by up-and-coming indie authors like Carol Ervin and Lindy Moone.  Fortunes were eradicated over night, families broken up, economies toppled, and empires reduced to rubble.  These young authors were like the Huns against the helpless farmers in Medieval Europe.  Who wants to read tame stuff like "Kick" ($2.99 on Amazon while supplies last) when they can fry their brains on Hyperlink from Hell or lose their…
View original post 1,359 more words